Weekday Sewee Outpost Ride - Awendaw- M, W, F
Meet up with other club members on Monday, Wednesday, and Friday mornings at the Sewee Outpost.
This morning ride is typically 26 miles, usually at a speed of 17 - 20 mph, but there are 30, 33, and 43 mile options. Start time, distance and speed determined by pre-ride emails.
Want to be included in the pre-ride discussions? Contact ride leader: Fred Herrmann.
email: biker_fredh@yahoo.com
New Wednesday Group Ride
Wednesday weekly touring rides averaging 13-15mph over 20 to 30 miles typically start on Sullivan's Island, James Island, Folly Beach and in Ravenal on routes with scenic and historic landmarks. Start times are between 9:00 and 10:00am.
Regular participants include men, women and couples of various skill levels. Routes offer riders options to choose faster paces and extended distances. Most of the group lunches at local restaurants following the ride.
Group leader Frank Sumpter sends an email announcement of the ride details on Mondays. Contact him to get on the list at fjsmiddlefield@yahoo.com
Saturday Club Ride
James Island to Folly Beach Ride - 8:00 am (9am from December to February)
The Saturday morning James Island to folly beach ride starts at 8:00 am (9:00 am December - February). Ride departs from the parking lot in front of Gold's Gym on Folly Rd. at the corner of Grimball Rd. Depending on whom you ride with, the average pace range from 17-20 mph. The ride is never cancelled!
Ride leader: Phil Whirley
email: -phil@whirley.org or facebook.
Phone: 843-225-1500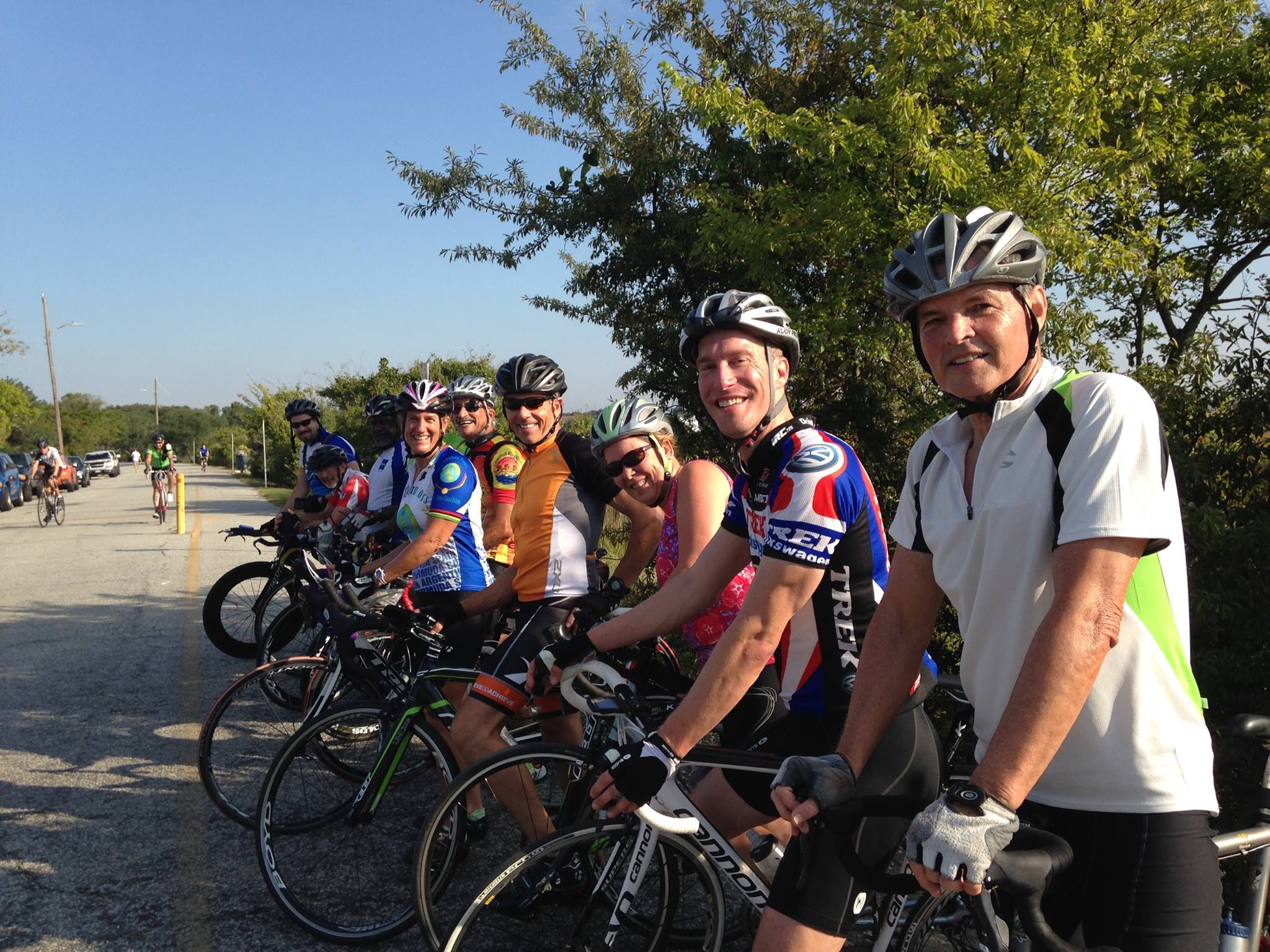 Sunday Club Ride
Mount Pleasant Town Center
Depart from in front of TrySports at 8am.
30+ miles. 17+ mph. Route includes Patriot's Point (bridge climb is optional), loops through the Old Village, and a tour of the islands. The group takes 3 short breaks to regroup and appreciate the view.
Ride leader: Byron Gainey
email: wgainey@yahoo.com